La prophétie des baignoires is a performance concert that is part of a long-term project involving the local area. The project is the result of a three-phase research project linking collective dreams and narratives, sound creation and performance in public space.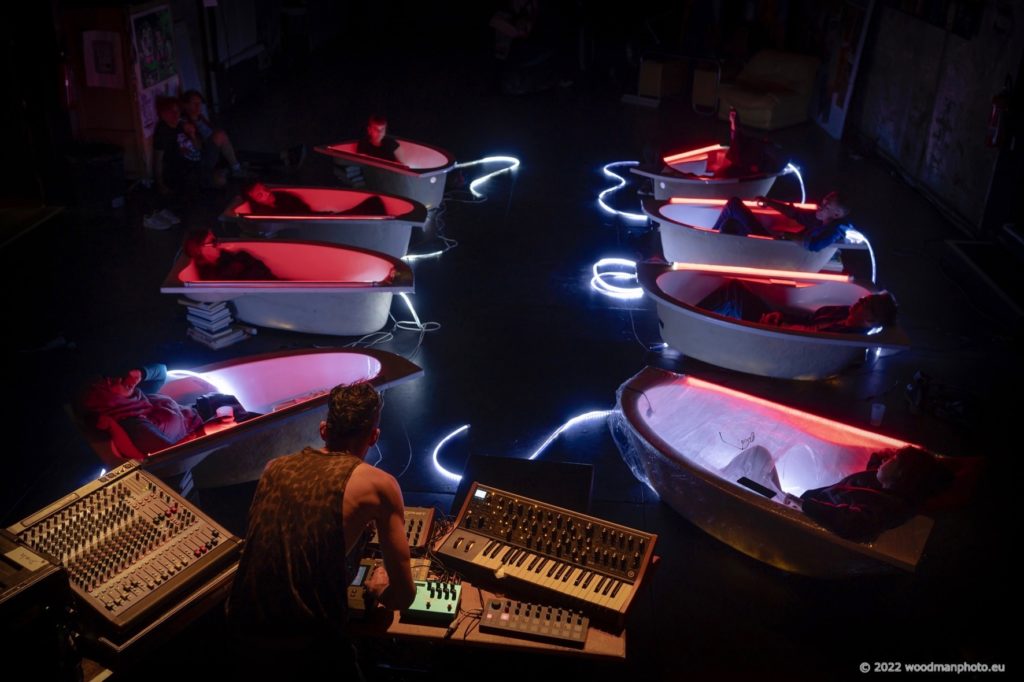 The first phase of the project consists of collecting sound material in the manner of a contemporary ritual during collective storytelling sessions. Inspired by the practices of ancestral societies, where people dream together, these sessions allow to build a participatory project.
In a second phase, the bathtub concerts offer a festive, public sharing of the voices and sounds collected during the collective dream sessions. The stories feed into a live sound creation by Morphone (Dimitri Bovas). Each bathtub equipped with a resonator becomes a specific musical instrument. Directly connected to an amplifier, the ensemble forms a "bathtub orchestra" based on the principle of an "acousmonium". Spectators are free to sit comfortably in the bathtubs and enjoy the experience.
Finally, during the Prophétie des baignoires, Morphone's sound show is accompanied by one or more shamanic performances directed by Rochdy Laribi and interpreted by Marie Adrian, Christine Bouvier, Iwan Lambert, Elisabetta Guttuso and Elsa Ferret.
An immersive experience that invites you to immerse yourself in the pleasure of a sound bath and be reborn to yourself.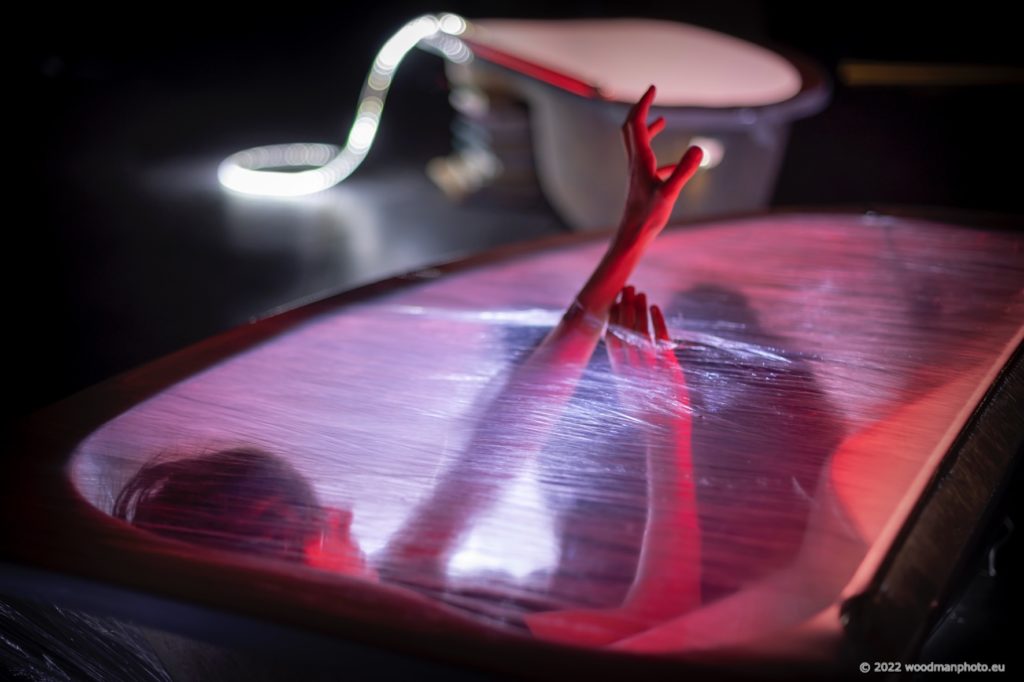 The latest Prophéties des baignoires was a work based on new figures from the Belle de Mai district. Local residents lay down in the eight bathtubs to share stories about the female figures who have influenced and inspired them. These stories fed into a live sound creation by Morphone and a shamanic performance staged by Rochdy Laribi and performed by Marie Adrian at Plexus Rouge 2023.